Welcome To TheatreOrganArrangements.com!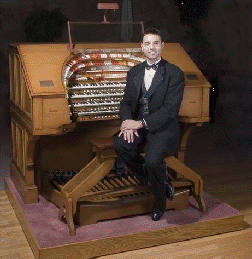 Over the past several years, there have been countless requests for published arrangements for the theatre organ.  Beginning in 2009, this site will be your source for finding published arrangements of theatre organ classics as arranged by organist Jelani Eddington.
Over the coming months and years, we plan to publish an entire series of materials geared towards organists who would like to learn about or improve their skills at playing the theatre organ.
Each book contains fully written-out arrangements for theatre organ, including in-depth analysis of the basics of theatre organ technique--all presented in an accessible, easy-to-understand way for organists of all skill levels.
As always, we thank you for your interest in our books!